Open-platform Video Management System and Intelligent Video Analytics: The Key to Robust Surveillance and Uncompromising Security for Smart Cities
November 21, 2023
How smart cities can improve surveillance effectiveness and create a resilient security infrastructure with an open-platform VMS and AI analytics
Increasing urbanization in MENA and elsewhere creates numerous challenges for both city governments and residents, such as unsustainable sprawl, pollution, lack of affordable housing, and traffic snarls. To mitigate these challenges, many city officials are trying to make their cities "smart" by harnessing advanced technologies. These technologies help them to collect data about the city's infrastructure and people, and use this data to improve its efficiency and citizens' quality of life.
That said, even smart, technology-powered cities face numerous security and safety challenges, such as violence, crime, and traffic accidents. Fortunately, these challenges can be mitigated – with video management system (VMS) and AI-enabled video analytics. The VMS/AI analytics combination simplifies security management for a smart city, and enhances its surveillance capabilities through centralization, easy customization, and effortless scalability. A VMS also helps create a more flexible security infrastructure so it can integrate with other city systems and enable its people can truly benefit from inter-operable, innovative, and "intelligent" technologies.
Continuous Monitoring of Smart Cities: Where Proactive Security Starts
Continuous monitoring through video surveillance systems like security and traffic cameras, particularly of the more vulnerable areas – areas prone to crowding, high-traffic streets, or crime hotspots, for example – allows cities to identify security threats early. It also enables city decision-makers to develop effective threat responses so its citizens, businesses, and visitors can feel safe.
However, surveillance alone cannot ensure robust security and public safety in smart cities. The information provided by cameras must still be viewed and analyzed. And the manpower required to do this, not to mention the associated cost, is enormous. The most efficient and cost-effective strategy to address security risks in MENA's smart cities is to implement a unified, well-integrated security ecosystem where incoming video information is automatically analyzed to generate actionable, real-time insights. Here's where VMS, AI-enabled video analytics, and a system integrator like MVP Tech – Convergint come in.
The VMS functions as the command-and-control center for the surveillance infrastructure so it can be easily managed, customized, modified, and optimized, while AI analytics augment human decision-making for improved threat detection and incident response. And to put all these valuable elements together, a system integrator plays a crucial role.
Creating Smarter, Safer Cities with a Surveillance Infrastructure Powered by Centralized VMS and AI-based Video Analytics
A robust VMS solution is essential to create a centralized security ecosystem for a smart city. In this ecosystem, all the security devices operate in a coordinated and synergistic manner. VMS also enables the centralized management of these devices, and allows stakeholders to view relevant information and make data-driven decisions from a centralized interface.
Intelligent analytics, as part of a VMS, further shores up the smart city's security infrastructure. With AI analytics, digital video data from surveillance systems is captured continuously and in real-time. The data is also automatically analyzed to generate useful insights about over-crowding, traffic congestion, violence, accidents, abandoned baggage, and even persons of interest. Powered by machine learning models, neural networks, behavioral analysis, and other cutting-edge techniques, AI analytics and its insights enable city officials to identify threats, facilitate coordinated responses to security events, implement new security measures, and accelerate post-event investigations.
System integrators like MVP Tech – Convergint are experts at setting up effective and tailored VMS systems with AI capabilities that strengthen surveillance and security for smart cities . Integrators can also seamlessly integrate the security infrastructure with other systems like traffic management and emergency services, which facilitates data-driven decision-making to improve the city's operations and security posture.
Learn More About Creating a Secure, Future-ready Smart City with VMS and AI-enabled Analytics
If you are involved in smart city planning or management in MENA, you should know that an open-platform, scalable VMS that integrates technological advancements like intelligent video analytics can be a valuable addition to your security infrastructure. And a reliable and experienced system integrator like MVP Tech – Convergint can help you implement these solutions cost-effectively to strengthen city security and boost public safety.
To learn how open-platform VMS and real-time AI analytics improve surveillance and help to create secure, resilient smart cities, join our upcoming webinar: Resilience and Readiness: Shaping MENA's Government and Critical Infrastructure Security Landscape.
Our Expertise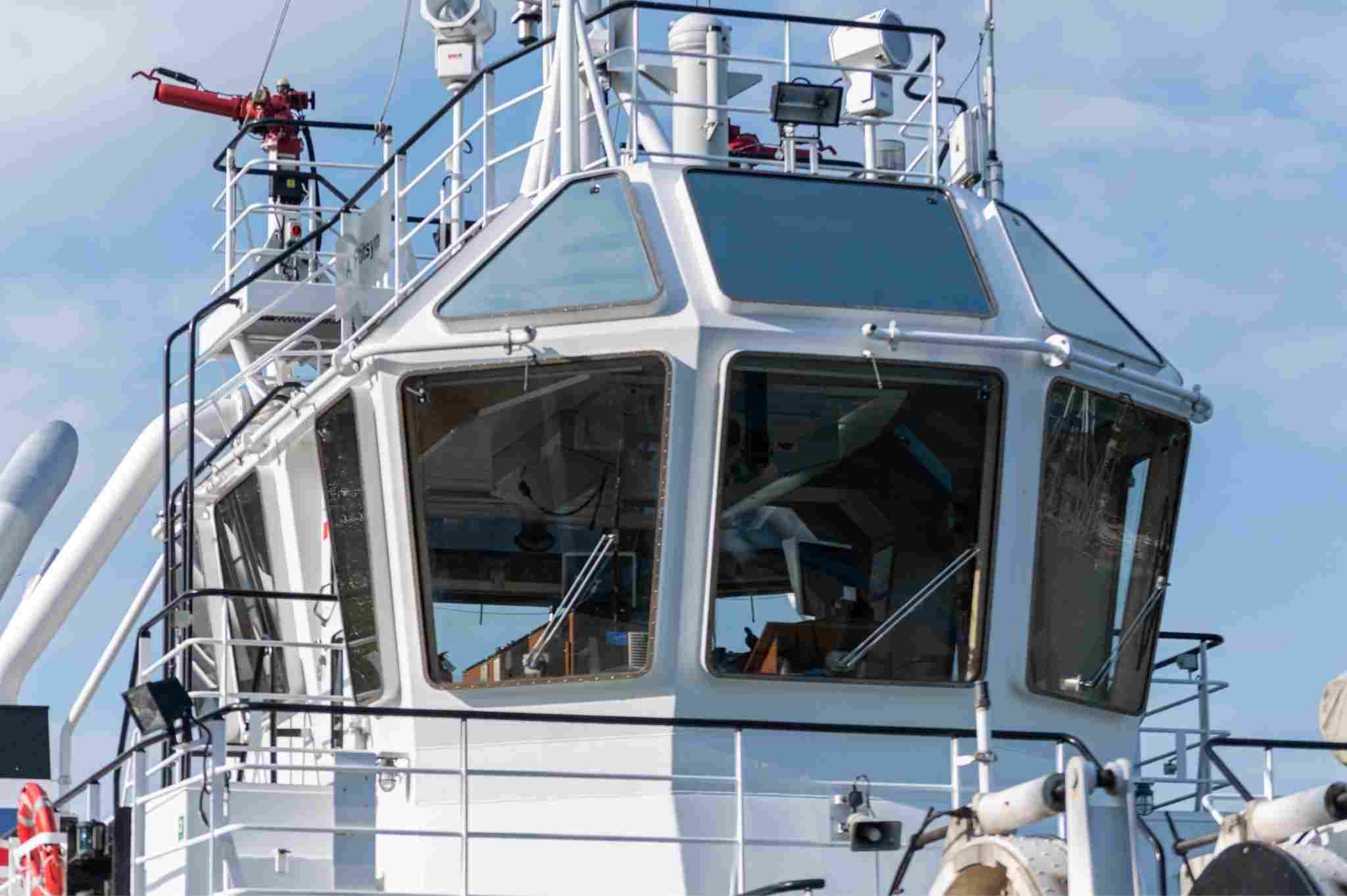 Our AI and ML-powered Smart Vessels System sets up ships and sea vessels in a proactive mode, offering real-time surveillance, enhanced safety and security, and powerful reporting. Download the case study below to learn more
Download